Located on the outskirts of the city center, the Verona Golf Club is a demanding course nestled amongst the vineyards of Custoza. Set in a perfectly intact landscape, it is an itinerary of choice in traditional golfing. The Golf Club Verona is considered one of the most prestigious Clubs combining the beauty of the Course with the charm of its Club House and its long tradition.
All the golf magic, in a wonderful location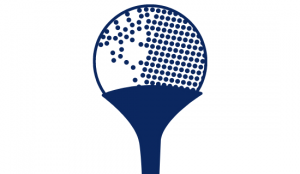 We are here
📍 Our club is near Lake Garda
20 minutes away from all the best tourist locations
📍 Our club is near Verona
lesse than 30-minute drive from city centre
📍 Our club is near Milan
less than 2-hour drive from Milan
📍 Our club is near Venice
less than 90-minute drive from Venice
📍 Our club is near Bergamo
one-hour drive from Orio al Serio – Caravaggio International Airport
Look forward to welcoming you!
Founded in 1997, the IAGTO (The Global Golf Tourism Organization) is an international organization that bounds together 2,529 golf courses, tour operators, hotels, resorts, airlines, business & media partners in 97 different countries all over the world. And yes, Golf Club Verona is one of them.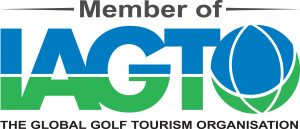 Welcome!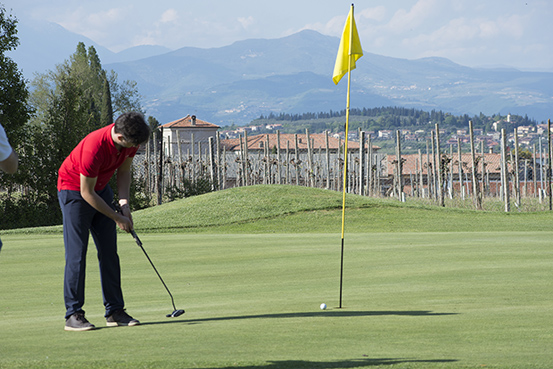 18 holes among nature, history and tradition
The Course: 18 holes of challenging golf that gently follow the natural slopes of Garda hills among vineyards and old trees that offer breathtaking views.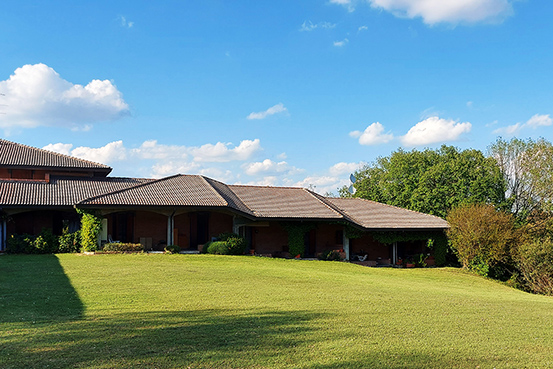 Le Casette
Enjoy self-catering accommodation at " Le Casette " golf apartments. They are located in the middle of the first nine holes, a short walk from the main structure of the Clubhouse.

Club House
Awarded as one of the finest Italian Country Club house, it provides all those services and activities related to playing golf. Players and visitors are welcomed to this comfortable and elegant environment. The Restaurant offers traditional dishes prepared with top quality products from the region..
Green Fees & Membership
Enjoy a unique experience at the Golf Club Verona. Book your tee time and come and play in the splendid setting of the Golf Club Verona. A course of 9 or 18 holes nestling amidst the hills of Sommacampagna.
Just one day during an holiday on Lake Garda or all year long, just choose how to fully enjoy a unique experience here at the Golf Club Verona. 9 or 18 hole golf course, wonderful putting green next to the typical Italian-style clubhouse, driving range with both covered and uncovered slots and much more. A wonderful place to play golf in Italy.
Booking the tee-time is easy and convenient, you can do it right here on our website within just a clicks. It's also possible to get in touch with us to find out about all the different possibilities to live this experience through multiple green fee packages and memberships.
Golf Club Verona is the ideal choice for the more experienced golfers who always seek new challenges on different beautiful golf courses all over the world, for higher handicappers who just wants to improve their game and for real beginners as well. Come and see for yourself.
Welcome to our digital club house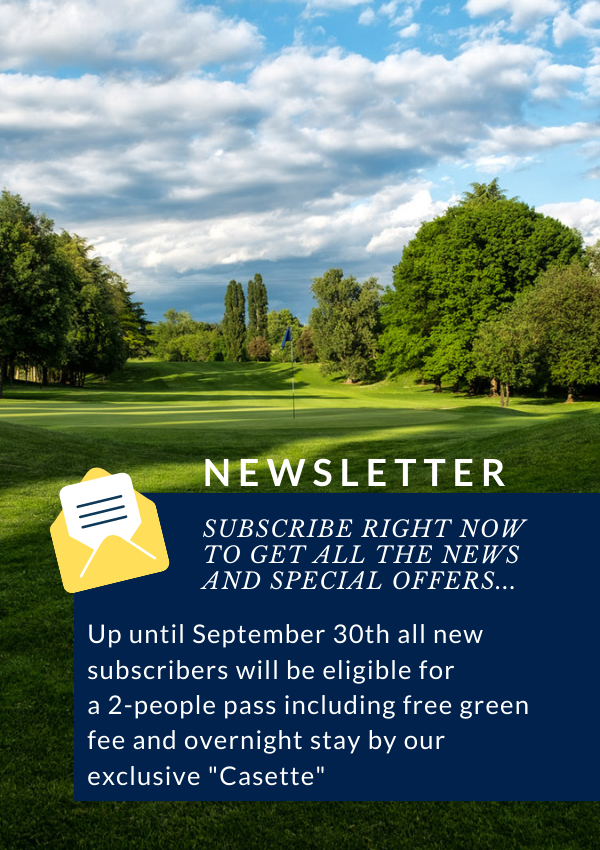 Don't miss any opportunities! Sign up for our newsletter and we will immediately give you a chance: if you subscribe right now and up until September the 30th you'll be eligible to get a unique experience by us, here at the Golf Club Verona. Stay tuned!
We take privacy seriously, for this reason once you have left your data (name and email required for registration) you will receive an email with a link to confirm your registration. If you don't receive it, remember to check your spam folder.
Guarantee: we will not fill your email with constant and annoying promotions. We will send you only interesting pieces of information!
* All people who sign up for the Newsletter via this online form by 30 September will be eligible to receive the voucher. The voucher will be assigned under unquestionable judgment by the Verona Golf Club Council. Those who are given the voucher will receive the communication only via email and right in their inbox (email address used for signing up). The voucher, valid for two people from Monday to Friday, starting from October 2021, entitles you to one night's stay for two people and a green fee per person to be used the day before or after the overnight stay.
Have a look: feel the magic
From our social feeds...