COMMITTED TO GREEN
The environmental certification programme "Committed to Green" is a European project, supported by the Italian Golf Federation, the purpose of which is to provide guidelines for formulating a scrupulous and correct environmental policy for golf courses.
Joining the project is voluntary for clubs and the aim is to obtain a continuous improvement in the relationship between golf and the surrounding environment. To ensure the utmost objectivity and credibility, the definition of the criteria of environmental compatibility and the granting of recognition are periodically subject to independent verification by the designated authorities: the National Scientific Committee and the European Committee.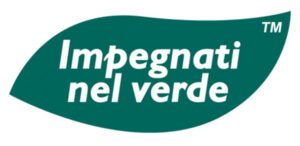 Under the patronage of the Royal and Ancient Golf Club St Andrews and the PGA European Tour, 14 countries are taking part in the project. In October 2001, G.C. Verona, G.C. Carimate and G.C. Barlassina were the first in Italy to receive national certification as evidence of the correct environmental policy followed by the club and the improvements made in all the project's seven sectors. In May 2002, G.C. Verona and G.C. Carimate were the first Italian clubs to be acknowledged as worthy to be granted the European "Committed to Green" certification. Only 19 Clubs in Europe have obtained the green flag.